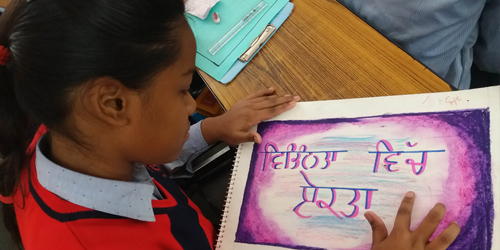 International Mother Language Day
International Mother Language Day (IMLD) is a worldwide annual observance held on 21st February to promote awareness of linguistic and cultural diversity along with multilingualism. It was first announced by UNESCO on 17th December, 1999; but was formally recognized by the United Nations General Assembly in a resolution establishing 2008 as the International Year of Languages.
On account of the same, our school also celebrated –'The Matribhasha Divas'. Following is the curriculum of the same :-
An introductory speech on the occasion by Ms. Himangini Kumar (English Faculty).
A heart touching poem by Mr. Pankaj (Hindi Faculty) highlighting the importance of Hindi – our mother tongue.
Painting Competition depicting multilinguism.